Air Quality Planning – Draft 1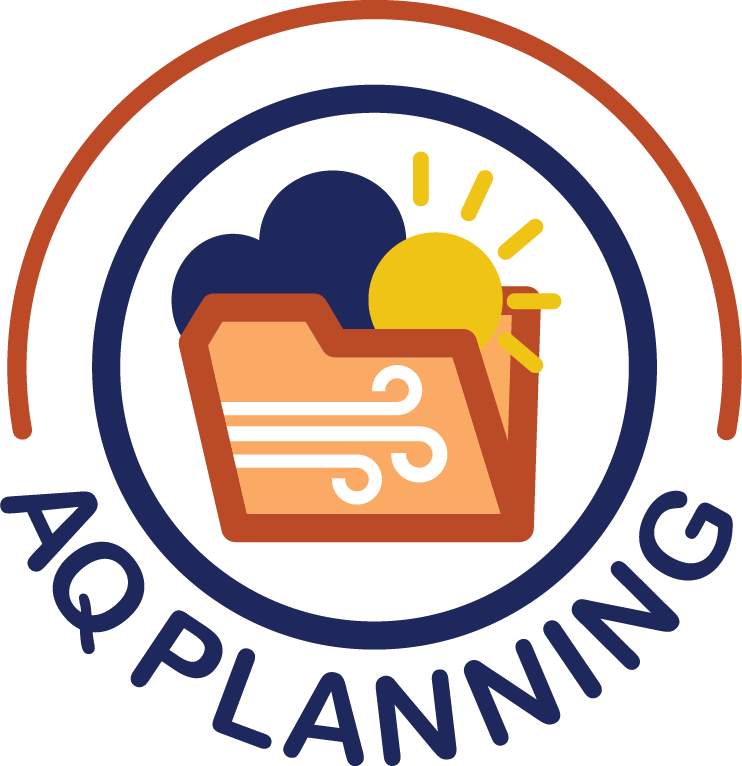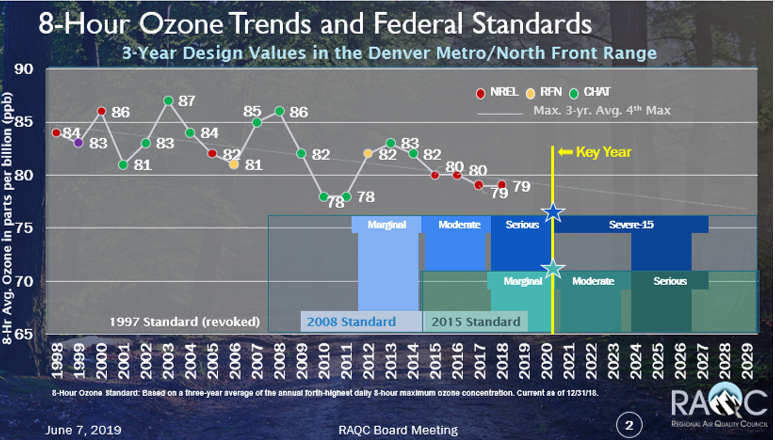 Sign up for Ozone Action Alerts, which help you create a game plan on poor air quality days.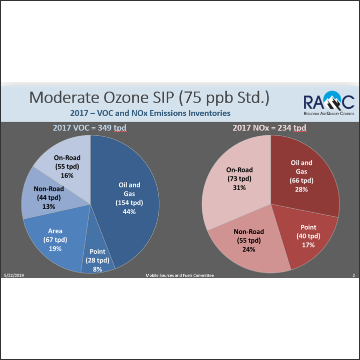 Modeling Results
Text on Modeling & EI Efforts
Links to m&ei page
Links to m@ei forums
Link to modeling dashboard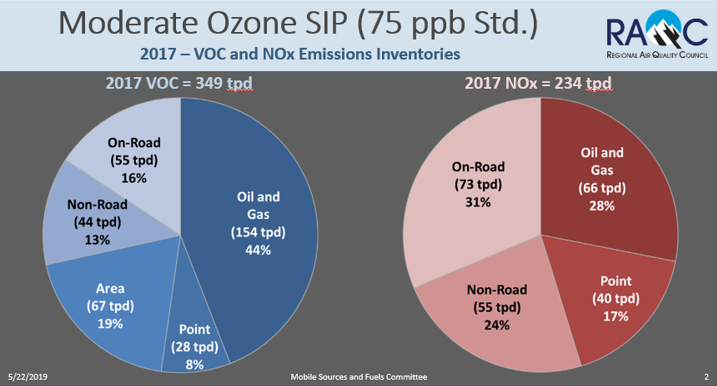 Control Planning Efforts
Evaluation and implementation of control strategies is a key element of air quality planning.  The RAQC's Control Strategy Committee continues to actively evaluate and pursue effective air pollution control strategies in the DM/NFR.  Strategies are being evaluated in the following categories:
Stationary Sources
Oil and Gas Sources
Inspection and Maintenance Programs
Fuels
Mobile Sources
Land Use
Lawn and Garden Sources
For further information on strategies please visit the Control Strategy Evaluation Page or Sign Up for Email Updates.
Ozone Tracking
Ozone Summary Tables
Ozone summary tables are updated weekly during Ozone season. The most recent summary table can be found here. Historic summary tables are available here.
Ozone Modeling
To aid in evaluating the impact of emissions control strategies as well as developing Attainment Demonstrations as part of State Implementation Plan (SIP) requirements, the RAQC also engages in photochemical modeling efforts.
75 ppb Standard
Classification
Currently Moderate
(Will be reclassified to Serious in 2019)
Attainment Deadline:
August 2021
70 ppb Standard
Classification
Currently Marginal
Attainment Deadline:
August 2021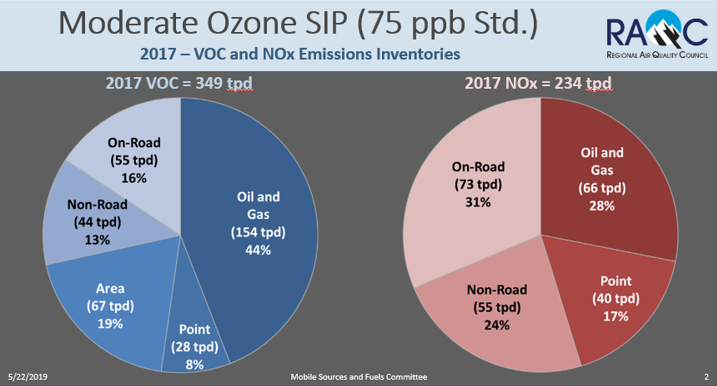 Local Gov't Resources
Resource library and text.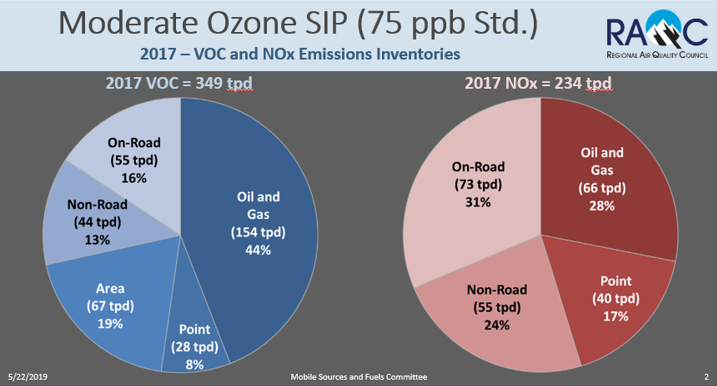 Clean Air Campaign
Clean Air Champion Program
Link to Clean Air CHamp Page
Control Strategy Committee, Electrify Lawn & Garden Work Group
12:30 pm - 1:30 pm
Control Strategy Committee, Oil & Gas Technical Work Group
10:30 am - 11:30 am
Control Strategy Committee
9:00 am - 11:30 am